Lia Tabatadze - Founder of the Georgian Down Syndrome Association, Chairman of the Board
I am Lia Tabatadze, born on July 1, 1982, the head of the Georgian Down Syndrome Association. This title is conditional and has been given to me by time and circumstances. I am actually a mother of two amazing children, one of whom, the beautiful Theodora, has Down Syndrome. It all started with Theodora's birth. A young mother, an art expert who was developing her profession, had a second child who completely changed her life, from this perspective for the better.
The first conflict with the society started in the maternity hospital. Lack of information about Down Syndrome complicated everything, no one congratulated the birth of a child and relatives even avoided talking about it. I firmly decided that I should be the first informant of relatives and friends and start talking about it openly. At first it was certainly very hard...
I created a page on the social network - Down Syndrome to find information-seeking parents like me. I wrote about Theodora, translated various articles and published them. After some time I found some parents.
Theodora was a few months old when I learned about March 21, World Down Syndrome Day. In some countries at that time this day was celebrated informally. I published a blog post where I talked about the importance of this day and I promised myself that this is the last March 21, when no one talks about this day in Georgia. This promise gave me the belief and strength to change, but how, I did not know yet...
I wrote to the International Down Syndrome Organization and asked for informational support. It turned out that in that very year, November 10, 2011, the UN had the issue of officially approving March 21 as World Down Syndrome Day. I contacted the Ambassador of Georgia to the UN at that time and I am proud that our country also voted for this important process.
In the meantime, I discovered our parent organization, the Union of Parents and Professionals of Children with Down Syndrome, "Our Children", and two forceful parents, Nino and Tamuna, with whose support I dared to do things. This is how the celebration of March 21 in Georgia started from 2012 until today. We have been carrying out a colorful sock campaign since 2014, which has made a huge and multicolored change in the public consciousness.
In preparation for the March 21 celebration in 2013, we made sure that the employment of our children is one of the most important issues. We shot a video that brought a fundamental change. It was in that year that professional inclusive education started and our video was running on all trainings. The state soon began to talk about the employment policy of persons with disabilities and took concrete measures. I realized that if I wanted my daughter to be independent, she had to be employed. This is how the social enterprise "Babale" was created and has existed since 2014 with its own income. "Babale" is now 100% owned by the Georgian Down Syndrome Association, which means that its profits are used entirely for the purposes of the association.
The birth of the association did not happen by chance either, Over the years, acquired parent friends have collaborated on various projects, campaigns and activities. We rejoiced and offended together, a lot of things happened to us together and finally it turned out that this not so small team, had the same values and views. So we decided to establish our union legally.
One more subsidiary organization was added to us in the form of "Gigo's Foundation", which is now an independent legal entity and is founded by our association...
I devoted a lot of time and energy to my development and growth. I started working in a public school to teach students with special educational needs and tested on myself the functioning of an inclusive education system. I later became a special education teacher...
Today I am the head of the Georgian Down Syndrome Association and the social enterprise "Babale". I am also the founder and board member of the Coalition for Parents of Persons with Disabilities "Movement for Change", the founder and board member of the Social Entrepreneurship Alliance. I have been a member of the Monitoring Board for the Implementation of the UN Convention on the Rights of Persons with Disabilities for several years. I am currently a member of the Advisory Board on Disability Issues of various Ministries and Tbilisi City Hall.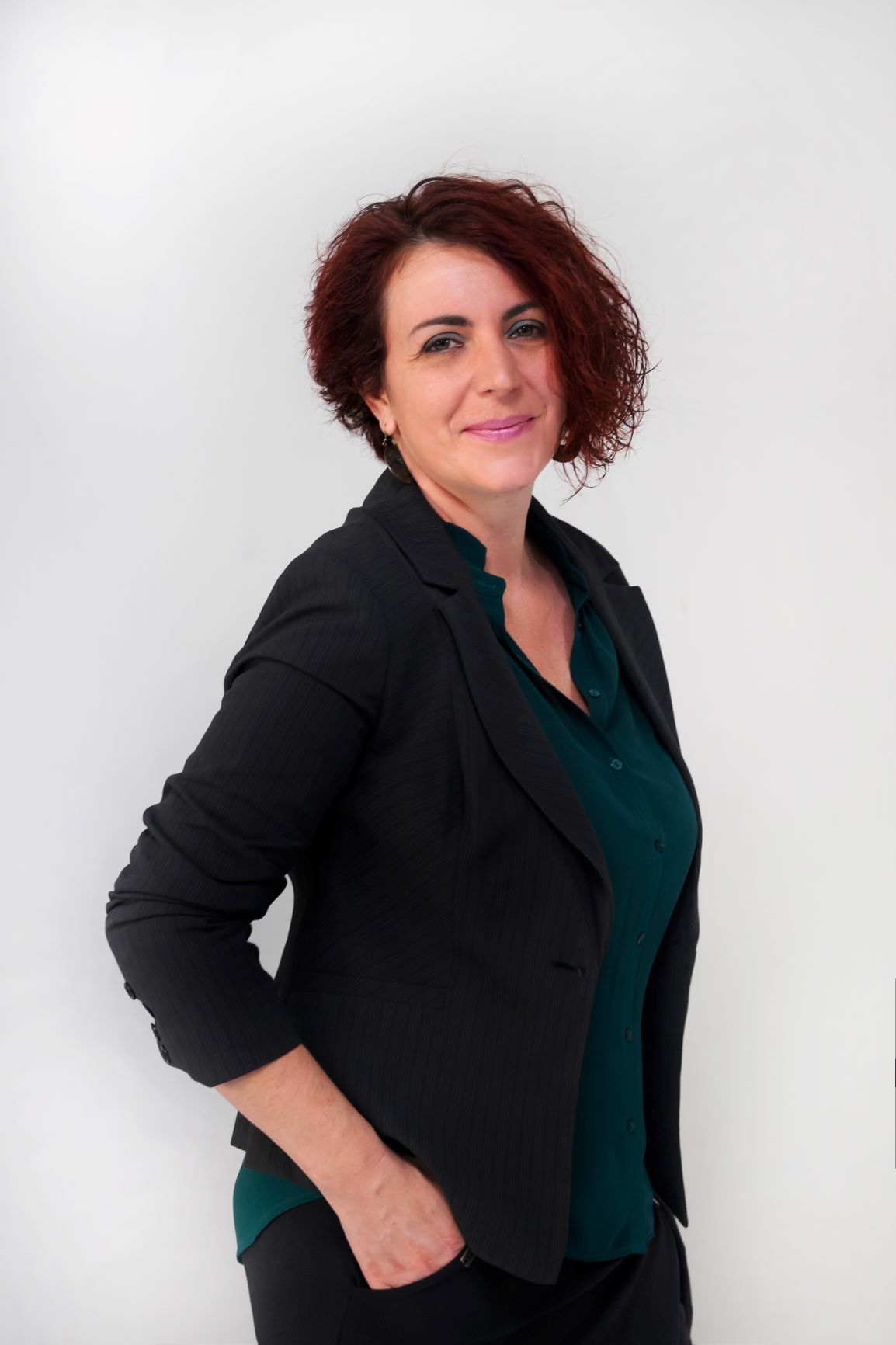 Inga Sarjveladze - Founder of the Georgian Down Syndrome Association
I am Inga Sarjveladze. I was born on December 11, 1973. Historian by profession, financier, I am a Ph.D candidate in public administration. I have basic work experience in rehabilitation-re-socialization of training centers of public structures and vulnerable groups, but at the same time I have always been a member of non-governmental organizations for the protection of rights of persons with disabilities, which has always given my life energy, opportunity for change, diversity and belief.
Gigo's birth at the age of 21 convinced me that life is what you create and build, not what others offer.
Despite much resistance, I took my son home and started seeking support. I was living in Moscow at the time and first found the Down Syndrome Association, then "Down Side Up". In addition to providing me with huge amount of materials, retraining and Gigo's development, these organizations have given me the inspiration to return to Georgia instead of escaping somewhere in Europe and fight here for my son's rights, to defend him, fight for equality.
Upon our return, we established the Georgian Down Syndrome Association, which seeks to empower children with Down Syndrome and their parents. Then there was sitting at the Institute of Genetics for hours, gathering children with Down Syndrome hidden in families, working with them. Empowering parents, pausing everything due to lack of indigence, then new organizations, new ideas, small changes achieved, performances, meetings, professional trainingს and employment of young people with disabilities...
Lots of things I can not list here, but the main experience that these years have brought me:
In order to go across the government, to achieve global changes step by step, it is necessary to have a strong team!
A team that brings together the community, understand the needs and capabilities of each member, and will be able to partner consistently and constructively with all the necessary organizations to achieve effective results.
Georgian Down Syndrome Association is the team that needs a community united around Down Syndrome in our country. I believe that our unity will bring prosperity not only to our community, but to many others.
Equality is the dignity of the country and not the privilege of certain individuals.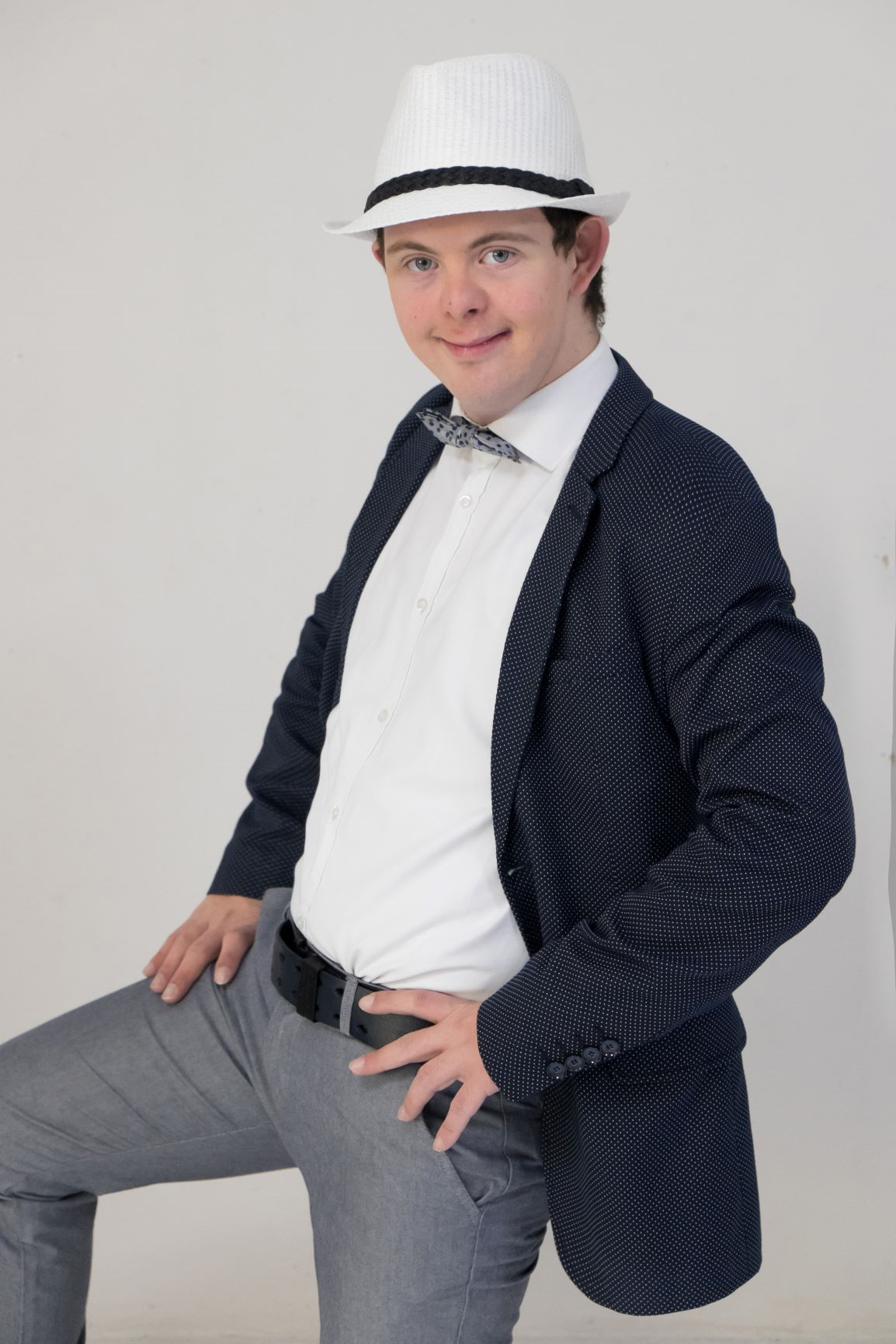 Gigo Shiukashvili - Founder of the Georgian Down Syndrome Association
I was born on the 25th day of the fifth month of 1995, on thursday. I love my birthday and looking forward to it year after year. It turns out that my birth caused a great deal of excitement, but how could my coming to earth have been so quiet? I have 1 different thing, which fits only one in 700 people in the world: +1 chromosome! And it's me, Gigo Shiukashvili, boy with down syndrome.
Life turned out to be very colorful, joyful and interesting. I was born in Moscow, I went to the British Foundation "Down Side Up" Early Development Center. My family moved to Tbilisi when I was 2 years old, I grew up as a Georgian and started walking in the kindergarten. I liked to interact with a lot of people and it did not bother me to limit myself to a few words and non-verbal speech until I was 5 years old. Do you know how easy nonverbal speech is? People of all nationalities are contacted equally. I started walking in the day center at the age of 7, because at that time there were no inclusive approaches in schools, I only went to the 21st public school at the age of 14. I was admitted to VI grade. I made lots of friends. It's interesting to live with your peers, it was a very cool thing, I love my classmates and school.
When I was 10 years old, one day a genius idea came to the mind of the day center Aisi's staff - They brought us a director who would stage a play with us. Something new, wonderful and beautiful started there. You know how much fun it is to adapt to someone else's role, to portray the mystics presented in the fantasy in etudes, to see actions and emotions from a different angle, that you are and that you are not at this time... Theater has become my life, without it everything would be very colorless. I work in the integrated theater "Azdaki Garden", but I have not been able to get an education in this field yet. This is a problem and my friends and me have to overcome this in my country.
When I was in XI grade, I was hired as a co-host of Mega show X Factor, I have been working successfully on this project for the fourth year and I like my job, my team. As far as I remember myself, I love the scene and being in the center of attention.
After graduating from school, I enrolled in college to learn bartending and after graduation I started working at Holiday Inn Tbilisi.
I will not tell you about participating in many other projects and activities, but I have to tell you the main thing. I was able to live a full life and feel all levels of life as much as possible. I have a lot of plans and I know for sure that I will achieve everything.
What is the secret of success?
In my mother's unwavering support and struggle for change, other mothers like her, full of energy, who know exactly what their children need.
Yes, that's right, we are a strong force together today to drive change for the better in the lives of people with Down Syndrome.
Association is our strength. This is a community organization where people with Down Syndrome and their families come together, we can do everything together!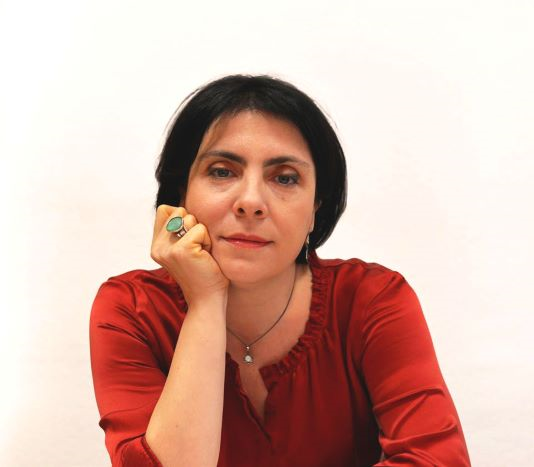 Nino Tsintsadze - Founder of the Georgian Down Syndrome Association, Head of the Union of Parents and Professionals of Children with Down Syndrome "Our Children"
I am Nino Tsintsadze. Since the birth of my third child, Irakli, in 2005, together with several parents and professionals, I have established the Union of Parents and Professionals of Children with Down Syndrome – "Our Children".
The name of this organization is related to the translation into Georgian of such textbooks and resources as: Siegfried Poishel "Down Syndrome - Towards a Brighter Future", Patricia Winders' "Gross Motor Skills in Children with Down Syndrome" and Patricia Logan Alvein "How to Teach reading Children with Down Syndrome". In addition, under the auspices of this union, a protocol for medical supervision of people with Down Syndrome was developed and implemented.
In 2006, I founded the Georgian Portage Association and the first early development / intervention program in Georgia, which today serves up to 120 children with various disabilities and their families as well.
Since 2014, in partnership with foreign universities, I have been developing a new profession in Georgia - communication, language and speech therapy.
Since 2017, I have been the Head of the Master Program in Communication, Language and Speech Therapy at Ilia State University.